The explosion in the home gym market is here to stay!
With so many different options for garage gym and home gym equipment, someone had to review everything to provide detailed information on the best equipment for the home gym community.
It is SURPRISINGLY hard to find a top 10 list for home gym review sites anywhere online, and even harder to sort between high quality sites and sites shilling for cheap Amazon products. We've included only the best gym equipment review sites anywhere online in this list. No "pay to click" websites offering cheap equipment in a "Top 10" list.
What's changed for 2023?
A significant change from last year (2022) is that this list has excluded several sites that are dead or that do not now meet the criteria for honest, transparent, and trustworthy reviews. More on this at the end of the article, if you are interested in learning more about why websites like Garage Gym Reviews will no longer be featured on this top 10 list.
--------------
WARNING
Not every garage gym review or home gym review site is trustworthy, as many sites are essentially spam, exclusively affiliated sites, or low-quality blog posts, trying to get you to buy the latest Nordic Track treadmill or Amazon basics barbell.
The sites in this top 10 list have been vetted for quality, personally contacted, and in most cases personally interviewed, to provide a brief description and summary of their own websites.
These pages are allowed to display a "TOP GARAGE GYM WEBSITES" badge on their pages for authenticity and credibility.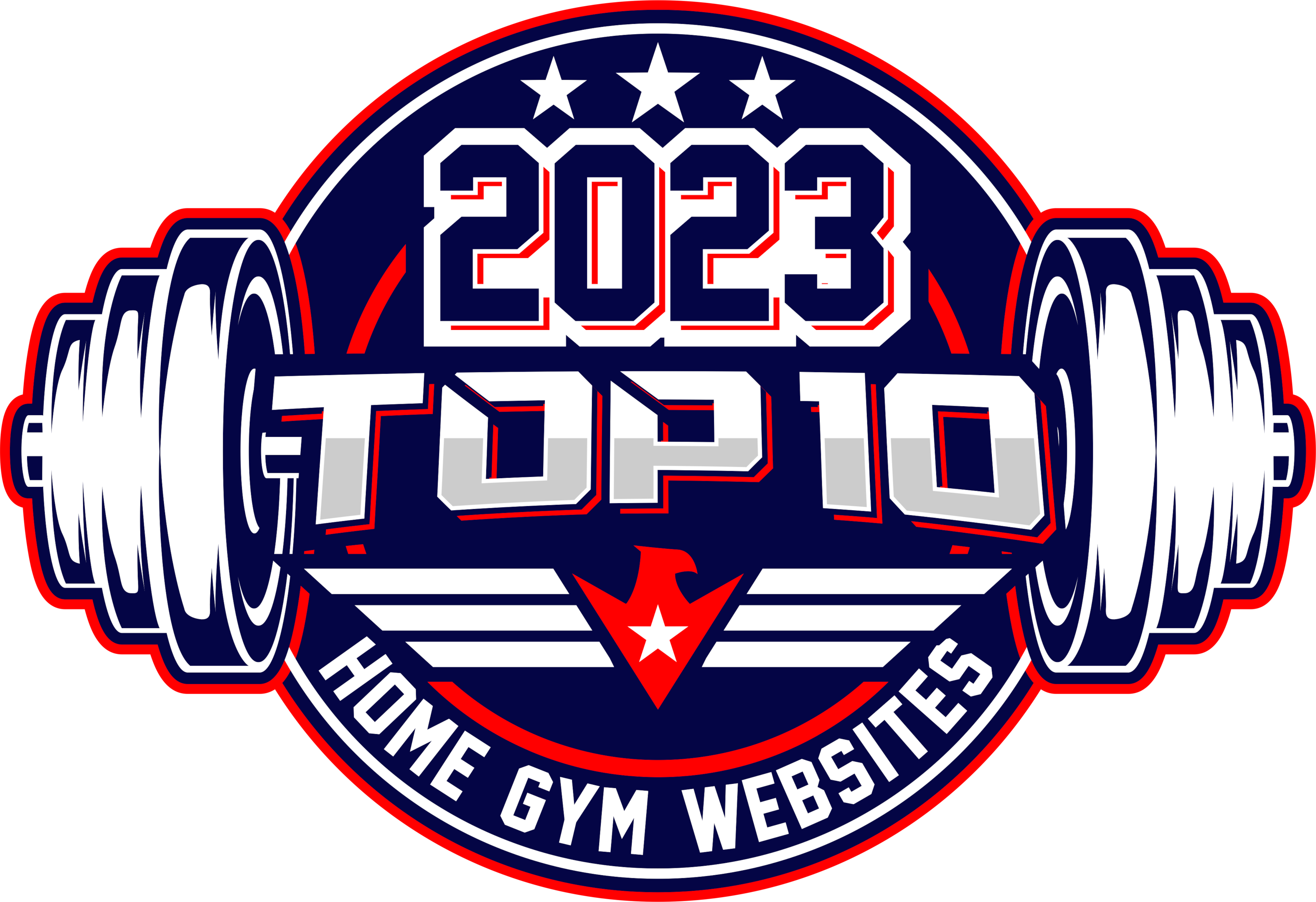 If you find a garage gym reviews website that displays this badge for 2023, but has not been listed below, and does not link back to our website for verification, please report the page here on our contact page.
--------------
Without further ado, here's your Top 10 Home Gym Review Websites for 2023!
#1 Garage Gym Lab

Offering in-depth reviews of home gym equipment, as well as informational articles, interviews, and looks around other people's home gym setups, Garage Gym Lab is an amazing, honest, and incredibly detailed gym equipment review site for people to check out who are on the hunt for quality pieces of fitness equipment for their home gyms.
Adam, who owns Garage Gym Lab, maintains the #1 spot on this list. Adam took a brief hiatus in 2022 to get his new place organized, bring in a bunch of custom pieces for his gym and website, and get his SEO up to snuff, organized, and start producing more content again. The website hasn't lost any luster in the process. It's extremely well organized, searchable, and the videos are extremely high quality. Adam also reviews a wide variety of different brands, unlike some of the other major reviewers (probably due to his reach in the community), and continues to give honest and transparent reviews.
Adam, who runs the Garage Gym Lab, started the website in 2017. In his words, he was sick of dealing with the madness that went with commercial gyms, as well as having no control over the way he trained himself that he decided to start his own home gym.
Fed up with paying premium prices for budget equipment, as well as dealing with large crowds, ridiculous rules, price hikes, and other issues, he began researching home gyms online and created the Garage Gym Lab.
We interviewed Adam on our podcast and discussed how Garage Gym Lab got started, his favorite equipment, and even did a home gym tour with him! Check it out here: 
#2 Basement Brandon
"It's a unique take on strength equipment as I'm one of the few reviewers who actively competes in powerlifting. In addition to equipment reviews I also focus on ways to get stronger through training programs, diet, and supplement advice." - Brandon
Brandon Campbell Diamond, also Basement Brandon, AKA Brandon Campbell Fitness, moves up from #4 last year to #2 on our list due to consistency, quality, and the amount of trust the home gym community has in his reviews and content.
While Brandon Campbell provides home gym review content mainly through YouTube, he has a consistent, high-quality, and approachable take on fitness equipment for the garage gym enthusiast. Brandon is well known for his dedication to fitness and his Basement Brandon YouTube channel is testament to this.
Basement Brandon is the perfect YouTube channel for home gym enthusiasts, powerlifters, and fitness fans in general. On the channel you will find videos on diet and nutrition, lifestyle tips, powerlifting tips, gym equipment reviews, training tips, and much more. His design aesthetic with his gym is 100% on point, with a white on black color scheme and superior editing that speaks to his breadth of knowledge on home gym topics, seamlessly producing videos in what appears to be 1 take.
With hundreds of thousands of subscribers, it's clear that Brandon's content resonates with the home gym community, which is why we've included it on our list.
Checkout our interview with Brandon on the FreedomCast podcast here:
 #3 Gluck's Gym
Gluck's Gym jumped onto the home gym scene fairly recently, but was ignored last year because we didn't even know he existed. Adrian, owner of the website, absolutely crushed it in the meantime, amassing over 20k Youtube followers, building a slick website, and creating controversy and a rabid followership through his content.
Adrian Gluck runs the website with his wife, and his sense of humor, approachable videos, well produced content, and honesty and transparency (see his Titan Fitness videos that got some flack) is absolutely huge. In a space full of fitness influencers who are peddling Nordic Track and Tonal crap, Adrian is a breath of fresh air. This guy is self-deprecating, hilarious, a great reviewer, and is building a behemoth of a site. He will be a force to be reckoned with for years to come.
Some gripes with the website are more organizational in nature. The interface is very slick, but it could help to have categories for different reviews as the content expands over time, and there's no search feature. The content is exceptional, it would just be good to be able to search the site for specific reviews.
Adrian is building a long-lasting home gym review website that will start to rival others like Garage gym reviews, Basement Brandon, and Garage Gym Lab.
#4 King of the Gym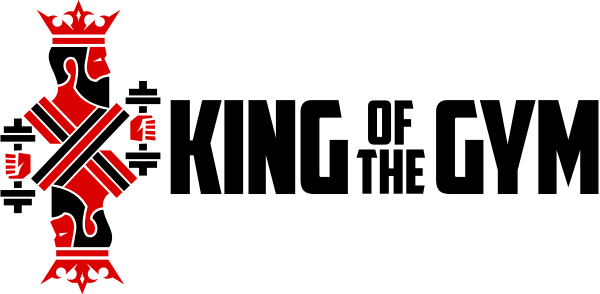 "King of the Gym is dedicated to providing the most detailed reviews possible on popular equipment to help home gym owners pick the right pieces for their training needs, space constraints and budget. The goal is not only to delve into the nitty-gritty product details that other reviews may miss, but also to give advice and honest feedback that is actionable -- to make buying decisions easier." - Alex, King of the Gym
Moving up to #4 from #7 last year is King of the Gym! The website was put lower in the list last year to see how the content panned out, but Alex, who owns King of the Gym, keeps developing some amazing articles, including a comprehensive barbell comparison chart, new for mid-last year, and squat rack comparison chart. These allow you to see almost every power rack or barbell on the market, see knurling aggressiveness patterns, squat rack hole size, and more. These types of guides are excellent, and it would be phenomenal to see more comprehensive comparison guides in the future as well, perhaps around weight plates or benches.
Started in 2009 by Alex, this website is a well organized review site dedicated to training, nutrition, and most importantly, gym equipment reviews for the everyday lifter.
The most impressive part of the website is how in depth each of the reviews are on each piece of equipment. Most reviews start out with an Amazon-style summary, star review rating, pros and cons, before proceeding to the main review.
While the YouTube channel could use some better content, the website is pretty slick and flawless. The in-depth reviews, a staple of the website, speak to the enormous amount of time and effort spent on analysis. In a sea of short videos and short form content, Alex and King of the Gym stands way out from the rest.
#5 Two Rep Cave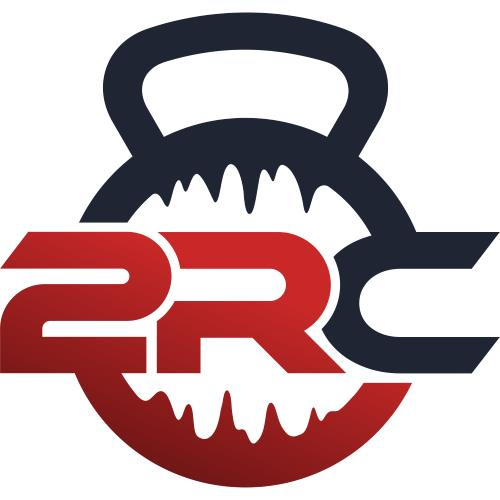 "TwoRepCave offers detailed comparisons to help you narrow down the best choices for barbells, racks, benches, and other gym equipment, helpful lists of made-in the-USA equipment, and of course, testing out new and interesting products to see what you should get or avoid." - David, TwoRepCave
Two Rep Cave maintains the #5 spot for consistency and reliability in content, and the practical approach David has to articles on gym equipment.
Some of you may know the Two Rep Cave as the Adamant Barbell Blog, which is the name of the site/blog in a former life.
Founded by David Kiesling, Two Rep Cave aims to be the best home gym equipment evaluation website in the world. One of the most useful pieces of content on the website is a regularly updated page showing cross-compatibility with different power racks and rack accessories, an incredible bit of content for those looking for different squat rack accessories. It is a feature that keeps many users coming back to the website again and again for compatibility checks.
Two Rep Cave's gym flooring page as another great source of information, particularly for the pro-tip borrowed from Alan Thrall on mending plates to keep your rubber floor mats from sliding apart during lifts.
A few gripes with the website: the Hands On Reviews section seems to throw an error when clicked, and some of the video content is lackluster. It would be great to see more high quality videos in 2023.
The other feature of the website that needs improvement is organizational in nature, similar to what you might see from Garage Gym Lab's page around bench reviews, barbell reviews etc. The organization is definitely better than some websites on this list, but could be a bit more structured (making it feel almost like a forum in some regards).
Overall a great source of content, particularly for gym equipment.
#6 Garage Gym Experiment
"With many guides at the forefront of the website, the website's goal is to simplify the buying experience for someone looking to start a home gym. These guides consider data from the community and years of experience building out home gyms. In addition, with nearly 10,000 subscribers, the blog serves as a way for many to stay in the loop on survey results, podcast episodes, new guides, product releases, reviews, and other information anyone who loves their home gym may want to see." - Jake, Garage Gym Experiment
Garage Gym Experiment is the OG. Described as a platform dedicated to optimizing the home gym experience, it's safe to say that Jake, who owns Garage Gym Experiment, has done precisely that – created a community dedicated to the home gym life. With Home Gym Con looming right around the corner, as well as multiple podcasts for the newly created Garage Gym Radio, and personalities focusing on just about every aspect of home gym life, Jake is really building a home gym empire that is exploding.
If you don't already know, Garage Gym Experiment provides product reviews, surveys, articles, and other content dedicated to working out at home. What people have been especially impressed with when it comes to the Garage Gym Experiment, is the fact that the site itself is more like a community for like-minded individuals who all share the same passion for working out at home.
Unfortunately as of this review, the website has taken a slight bit of a dive. Garage Gym Experiment dropped from #3 to #6 because the navigation is gone, and it looks a bit cluttered and disorganized. Survey results and things that are typically readily available are now quite hidden. While Garage Gym Experiment has phenomenal content, the website is a bit ugly, and has gotten worse since 2022. This drops Garage Gym Experiment a bit, not because of content, but because of the website specifically.
It needs updated navigation, better content organization, and easy access to everything from the Sunday surveys to the reviews on equipment and social pages.
Other than that, this website and the community around Garage Gym Experiment is absolutely something everyone needs to be a part of.
Checkout our interview on the FreedomCast podcast with Jake from Garage Gym Experiment here:
#7 Gym Crafter
"GymCrafter.com helps people decide not only what to put in their home or garage gym, but also strives to help them understand why. Founded by Tim Steward, a long-time garage gym enthusiast, Gym Crafter focuses on providing helpful information and reviews grounded in real world, practical experience. Tim believes that the key to aging and living well is a consistent fitness practice that is best achieved in a home gym." – Tim, Gym Crafter
Dropping just slightly in the rankings from #6 to #7 is Tim over at Gym Crafter. Tim used lifting to get out of chronic pain and created a website dedicated to helping everyone get into lifting with a common-sense approach, down to earth style, and awesome gym equipment recommendations people will actually use and love. Tim has great recommendations, excellent content.
As far as the website goes, Gym Crafter site is built for the "everyman." This is awesome because he only reviews and writes about products that he has purchased and/or used extensively which he would more than happily spend his money on. This type of content is refreshing because you can tell from his reviews that he is passionate about what he is reviewing and that he truly believes in it.
The site is well organized, if a bit cluttered with ads, but that's how Tim makes his living. Tim also recently went full time with his gym equipment reviews and is now dedicated 100% to providing exceptional content through his website.
Aside from equipment reviews, there are also sections dedicated to helping people plan their own home gym setups, train, and fill their home gyms, and maintaining their home gym setups.
We interviewed Tim on the FreedomCast Podcast to ask him about Gym Crafter, how his background and health issues got him started with the site, and did a quick home gym tour with him as well! Check it out here: 
#8 Flex Marks the Spot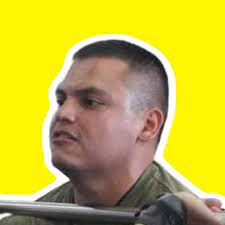 "At
FlexMarksTheSpot.com
, Mark shares his personal insights and recommendations on the latest & greatest home gym equipment. Follow his journey as he tests and reviews various products, and get practical tips and entertaining content along the way." - Mark, FlexMarksTheSpot
Taking over the #8 spot is Flex Marks the Spot, another newcomer to the space. Mark recently went viral for a leg press video where he showcased some strongmen from the Shaw Classic repping out a car on a custom leg press machine during the show. That video was featured on ESPN's social media page!
Although the video content is not as polished as some of the other reviewers on this list, the content is approachable, straightforward, and honest.
The website is fairly easy to navigate, although it could be better organized. It has a good search feature. It could be broken out better into categories like some of the other websites higher up on this list as he starts to expand his reviews (bench reviews, rack reviews, accessory reviews etc.), but overall, the website is a great addition to the home gym review space.
#9 AMRAP - As Many Reviews as Possible
Dropping slightly from #8 to #9 is Joel Te, the owner of AMRAP (As Many Reviews As Possible), a site dedicated mainly to Crossfit gear, such as lifting shoes and barbells, with honest and straightforward feedback on the equipment. From gear, barbells and gym equipment to deals and updates on great equipment to buy, this website has a lot going for it.

According to the website summary, Joel buys all the equipment he reviews, although I gather this may be changing in recent months, and he continues to expand his blog yearly with more reviews.
The reason AMRAP isn't higher on the list is for many of the same issues that other websites suffer, such as hard to find navigation and categories, and a bit of a jumble on organization. Joe's Youtube content is exceptional, however, so I'd highly recommend checking that out.
If you are a Crossfitter, this is the website for you!
#10 Home Gym Hacks and Reviews

"At Home Gym Hacks and Reviews, I strive to provide honest and thorough reviews for home and commercial-grade strength training equipment. Additionally, I share unique exercises and equipment hacks to help home gym owners maximize the utility of their existing equipment." - Home Gym Hacks and Reviews
Taking over the #10 spot for 2023, Home Gym Hacks and Reviews is a unique newcomer to the space. This website holds a special place in our hearts because not only does this guy review new equipment, he has quite a few videos of used commercial grade equipment as well.
From a website perspective, the reason this particular home gym review site is not listed higher is because the website is still fairly clunky on desktop and mobile, although it does show a lot of potential. A better and more searchable site would be great. Just a couple of notes, to even get to his "about" section to figure out who this guy is, you have to go to the mobile version of the website and scroll to the bottom (avoiding the infinite scroll feature which keeps loading new videos).
Other than that, it's great content! This website has a lot of potential, and hopefully even better things are coming in 2024!
A Note About Who Didn't Make This List
There were 3 websites that didn't make the cut this year.
GarageGyms.com is unfortunately a dead website. The owner seems to have taken a permanent hiatus from creating content and articles, so while this is a great page, it's not current, and is no longer included on this list.

Barbend is a website that is really mainly a news page for lifting. They have very few equipment reviews, and the motives around creating content for reviews are still unclear. The reviews may just be for affiliate clicks, instead of honesty and transparency around gym equipment. For these reasons, they have been dropped from this top 10 list moving forward.

This last exclusion is the one everyone has been wondering about this entire article. Why has Garage Gym Reviews been excluded from this list?

In recent years, Garage Gym Reviews was acquired by Pillar 4 Media group. Pillar 4 Media is a content making machine that owns websites like Sleepopolis, Sleep Advisor, etc.

Over the past few years the content from Garage Gym Reviews seems to have started reflecting that content push, which is content for the sake of content, not for the sake of quality, transparency, or trustworthiness.

Here's an example: Rogue recently changed its affiliate structure to offer less money, and Rep Fitness changed to offer a bit more. You then saw a shift in Garage Gym Reviews content towards more Rep Fitness equipment reviews overall.

This seemed a bit questionable. Further investigation led to even more questions about Garage Gym Reviews as information from different sources poured in about the impact they were having on the home gym community, how the Pillar 4 acquisition went down, and how the home gym community has reacted to the website on forums like Home Gym Reddit.

When it looks like a review website starts to make business decisions that recognize, review, or promote certain companies, at the expense of others, based on who is paying, or what they are paying, people may start to question the legitimacy of the content. Again, because reviews are so subjective, this is a personal opinion, but one that seems to be shared by a lot of people in the home gym community.

Every business needs to make money. But the way in which a website makes money matters a lot.

For this, and many other reasons, we believe Garage Gym Reviews can no longer be trusted with reliable and high quality reviews, particularly for home gym equipment, and they have been removed from this Top 10 list.
Agree or disagree with this list? Let me know in the comments below! Like, comment, and share this content with your friends, and as always, checkout Freedom Fitness Equipment for any of your home gym needs!