COVID is still hanging around, and the explosion in the home gym market is here to stay!
With so many different options for garage gym and home gym equipment, someone had to review everything to provide detailed information on the best equipment for the home gym community.
It is SURPRISINGLY hard to find a top 10 list for home gym review sites anywhere online, and even harder to sort between high quality sites and sites shilling for Amazon products. We've included only the best gym equipment review sites anywhere online in this list. No "pay to click" websites offering cheap equipment in a "Top 10" list.
What's changed this year?
A significant change from last year is that this list now only includes websites or channels that have a significant portion of their content dedicated to gym equipment reviews. This means that while there are several high quality sites dedicated to lifting, leadership, and training, those would not necessarily be included here if the site does not dedicate a good portion of content towards reviewing fitness equipment. Sites like Joe Gray's Gray Matter Lifting and Shawn's Morning Lifter blog are no longer on this list, and will be transplanted to a new Top Strength Blog list soon (stay tuned). We highly recommend you check out these 2 blogs if you are into strength sports!


--------------
WARNING
Not every garage gym review site or home gym review site is high quality, and there are a few sites that are essentially spam bots, exclusively affiliated sites, or low-quality blog posts, trying to get you to buy the latest CAP strength or Amazon basics barbell.
The sites in this top 10 list have been vetted for quality, contacted, and in some cases personally interviewed, to provide a brief description and summary of their own websites.
These pages are allowed to display a "TOP GARAGE GYM WEBSITES" badge on their pages for authenticity and credibility.
If you find a garage gym reviews website that displays this badge, but has not been listed below, and does not link back to our website for verification, please report the page here on our contact page.
--------------

Without further ado, here's your Top 10 Home Gym Review Websites for 2022!
#1 Garage Gym Lab

Offering in-depth reviews of home gym equipment, as well as informational articles, interviews, and looks around other people's home gym setups, Garage Gym Lab is an amazing, honest, and incredibly detailed gym equipment review site for people to check out who are on the hunt for quality pieces of fitness equipment for their home gyms.
Adam, who runs the Garage Gym Lab, started the website in 2017. In his words, he was sick of dealing with the madness that went with commercial gyms, as well as having no control over the way he trained himself that he decided to start his own home gym.
Fed up with paying premium prices for budget equipment, as well as dealing with large crowds, ridiculous rules, price hikes, and other issues, he began researching home gyms online and created the Garage Gym Lab.
We interviewed Adam on our podcast and discussed how Garage Gym Lab got started, his favourite equipment, and even did a home gym tour with him! Check it out here: 
#2 Garage Gym Reviews

Garage Gym Reviews is the perfect home gym review site for people who wish to learn more about home gym equipment favorites, while also having the option to purchase home gym essentials with heaps of positive feedback behind them.
This site was founded by Cooper 'Coop' Mitchell, back in 2014 and has gone from strength to strength with each passing year. At Garage Gym Reviews, the aim is to provide in-depth, useful information regarding all things home gym related.
Offering reviews, informative articles, advice on building a home gym, as well as images of other home gym setups, the Garage Gym Reviews site has been able to grow and evolve thanks to a strong home gym community, quality reviews, and committed and consistent content. Visitors to the site are able to purchase home gym essentials via the site's independently chosen links, thereby providing the Home Gym Reviews site a small commission to put back into the site.
However, Garage Gym Reviews continues to be in second place because of a growing concern that a lot of the products that Coop reviews may in fact need to be sponsored or somehow incentivized in order for him to even review them for the Home Gym community. To be fair, Coop has quite the following on social media and online, and he needs to pick and choose companies to review. That being said, this leads to the question of whether the reviews can actually be open and objective. If this (potential) trend continues, we may see Garage Gym Reviews slip further in the rankings, even though the production quality is excellent and the website is quite built out.
#3 Garage Gym Experiment
"With many guides at the forefront of the website, the website's goal is to simplify the buying experience for someone looking to start a home gym. These guides consider data from the community and years of experience building out home gyms. In addition, with nearly 10,000 subscribers, the blog serves as a way for many to stay in the loop on survey results, podcast episodes, new guides, product releases, reviews, and other information anyone who loves their home gym may want to see." - Jake, Garage Gym Experiment
Moving up from #3 from last year is Garage Gym Experiment. We have really come to appreciate the quality of content, the data-driven nature of the website, and the consistent research that Jake promotes around home gyms.
If you are in the home gym community, you'll know the name Garage Gym Experiment as one of the original OG home gym review sites on the web.
Described as a platform dedicated to optimizing the home gym experience, it's safe to say that they've done precisely that.
The Garage Gym Experiment provides product reviews, surveys, articles, and other content dedicated to working out at home. What people have been especially impressed with when it comes to the Garage Gym Experiment, is the fact that the site itself is more like a community for like-minded individuals who all share the same passion for working out at home.
Perhaps not quite as detailed and in-depth as the other review sites we've listed today, the content on the site more than makes up for that. With step-by-step guides for creating a home gym from scratch, to the 'One Product a Day' section dedicated to reviewing one product for your home gym each day, the Garage Gym Experiment is a very handy resource for anybody looking to create a dedicated workout space at home.
One of the criticisms of this particular site is that it's a bit messy. The organization, site structure, and flow could be cleaned up a bit. We found it confusing to things like Black Friday sales during the Thanksgiving season, so it could use some reorganization. However, it's still a fantastic resource and a must-have for in-depth research about the garage gym marketplace.
We interviewed Jake on our podcast and discussed how Garage Gym Experiment got going, and nerd out a little bit about statistics, trends, and more gym equipment! Check it out here: 
#4 Basement Brandon
(Brandon Campbell Diamond)
"It's a unique take on strength equipment as I'm one of the few reviewers who actively competes in powerlifting. In addition to equipment reviews I also focus on ways to get stronger through training programs, diet, and supplement advice." - Brandon

Brand Campbell Diamond, also Basement Brandon, AKA Brandon Campbell Fitness, comes next in our list!

While Brandon Campbell provides home gym review content mainly through Youtube, he has a consistent, high-quality, and approachable take on fitness equipment for the garage gym enthusiast. Brandon is well known for his dedication to fitness and his Basement Brandon YouTube channel is testament to this.
Basement Brandon is the perfect YouTube channel for home gym enthusiasts, powerlifters, and fitness fans in general. On the channel you will find videos on diet and nutrition, lifestyle tips, powerlifting tips, gym equipment reviews, training tips, and much more.
With hundreds of thousands of subscribers, it's clear that Brandon's content resonates with the home gym community, which is why we've included it on our list.
#5 Two Rep Cave
"TwoRepCave offers detailed comparisons to help you narrow down the best choices for barbells, racks, benches, and other gym equipment, helpful lists of made-in the-USA equipment, and of course, testing out new and interesting products to see what you should get or avoid." - David, TwoRepCave

Some of you may know the Two Rep Cave as the Adamant Barbell Blog, which is the name of the site/blog in a former life.
Founded by David Kiesling, Two Rep Cave is aiming to be the best home gym equipment evaluation website in the world. One of the most useful pieces of content on the website is a regularly updated page showing cross-compatibility with different power racks and rack accessories, an incredible bit of content for those looking for different squat rack accessories.
This site suffers from some of the same organizational issues as Garage Gym Experiment as far as simplicity of layout is concerned (they may be using similar website templates), but it really cannot be beat, particularly because of the quality of content. It would be helpful if the site could organize the sections into simple topics like "Barbells, racks, plates etc."
A really neat piece of the website is the 'featured gym' section which features pictures and details about site visitor's home gym setups so readers can get inspiration for their own garage/home gyms that they're building at home.
The site began as Adamant Barbell, selling various pieces of home gym equipment online. People were so impressed with the reviews and info the site provided for various pieces of kit that they sold that David decided to start reviewing other pieces of equipment, including stuff that they didn't sell.
Each writer for the blog has an extensive background in different disciplines when it comes to weightlifting, health and fitness, Powerlifting, CrossFit, and so on. So, whether you want to purchase gym equipment on a budget, find the best gym flooring, or simply learn more about certain pieces of kit that you've had your eye on for a while, Two Rep Cave is a site which you'll almost certainly find extremely useful.
#6 Gym Crafter

"GymCrafter.com helps people decide not only what to put in their home or garage gym, but also strives to help them understand why. Founded by Tim Steward, a long-time garage gym enthusiast, Gym Crafter focuses on providing helpful information and reviews grounded in real world, practical experience. Tim believes that the key to aging and living well is a consistent fitness practice that is best achieved in a home gym." – Tim, Gym Crafter
Tim initially built his garage gym in order to stay healthy a home, perhaps get a little stronger and more jacked, and ultimately, to age healthier and better. Tim has used his own personal experiences with home gym equipment and his garage gym setup to help create Gym Crafter and provide useful and insightful knowledge and guidance to his readers.
Tim's Gym Crafter site is built for the "everyman." This is awesome because he only reviews and writes about products that he has purchased and/or used extensively which he would more than happily spend his money on. This type of content is refreshing because you can tell from his reviews that he is passionate about what he is reviewing and that he truly believes in it.
We have also been impressed by the fact that, as well as equipment reviews, there are also sections dedicated to helping people plan their own home gym setups, filling their home gyms, and maintaining their home gym setups.
We interviewed Tim on the FreedomCast Podcast to ask him about Gym Crafter, how his background and health issues got him started with the site, and did a quick home gym tour with him as well! Check it out here: 
#7 King of the Gym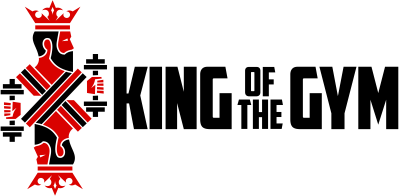 "King of the Gym is dedicated to providing the most detailed reviews possible on popular equipment to help home gym owners pick the right pieces for their training needs, space constraints and budget. The goal is not only to delve into the nitty-gritty product details that other reviews may miss, but also to give advice and honest feedback that is actionable -- to make buying decisions easier." - Alex, King of the Gym

A newcomer to this list for #7 is King of the Gym! Started in 2009 by Alex, this website is a well organized review site dedicated to training, nutrition, and most importantly, gym equipment reviews for the everyday lifter.
One of our favorite features of this site is the barbell and rack comparison guides, which are gigantic, and span almost every single barbell and squat rack imaginable.
The other part of this website (mentioned in the intro quote) that is extremely impressive is how in depth each of the reviews is on each piece of equipment. Most reviews start out with an Amazon-style summary, star review rating, pros and cons, before proceeding to the main review.
We will be keeping an eye on this site, as it looks extremely promising, very thorough, and continues to draw attention on social media.
#8 AMRAP - As Many Reviews as Possible

Joel Te is the owner of AMRAP (As Many Reviews As Possible), dedicated to mainly Crossfit gear, such as lifting shoes and barbells, with honest and straightforward feedback on the equipment. From gear, barbells and gym equipment to deals and updates on great equipment to buy, this website has a lot going for it.

According to the website summary, Joel buys all the equipment he reviews, and continues to expand his blog yearly with more reviews. The website is a bit hard to follow from an organizational standpoint, but the Youtube channel has a ton of great video content, which we would highly recommend checking out in case you can't find certain reviews on the website.
Joel seems to have quite the love for shoes, so a lot of his reviews are focused on athletic shoes.
If you are a Crossfitter, this is the website for you!
#9 Barbend


BarBend is a New York based fitness website comprised of more than 70 athletes, photographers, contributors, and researchers from all over the globe.
Thanks to the scale of the organization and the sheer talent they have working for them, the content they provide is among the best in the industry today, and that is saying something.
BarBend offer everything you could wish for in the world of health and fitness, from Olympic Games updates and powerlifting meet results to reviews of the latest adjustable barbells and squat racks, and everything in between.
The content on BarBend is professional, informative, and entertaining and covers every genre in the world of health and fitness that you could ever wish for. As for home gym content, don't worry because BarBend has more than enough to keep you going for quite some time.
#10 Garage Gyms
Word has it that GarageGyms.com owner is taking a break from the review space for a bit, so this website is dropping one ranking, and will be refreshed if the owner comes back to the site. There is still a lot of great content on the website.

As the name implies, Garage Gyms is a site committed to providing visitors to the site with invaluable info regarding all things garage gym related.
What we like about Garage Gyms is the fact that the site is easy to navigate, it gets straight to the point, and it's created by people that truly appreciate what training at home is all about.
Garage Gyms was created by J Burgeson with the simple goal of proving helpful content for people looking to build a garage gym and workout at home primarily, rather than in a commercial gym setting.
The site is incredibly useful as you can read reviews for all manner of gym equipment, as well as find handy content around CrossFit, powerlifting, and much more. Another awesome feature of the site is the fact that guest articles and reviews are regularly posted.
As the vast majority of equipment which is reviewed has been purchased independently, at full market price, the site owner and contributors have no ulterior motives in their reviews so you get honest, quality, unbiased content, which in this day and age is extremely rare yet very refreshing.
Though many different types of gym equipment are reviewed here, you'll generally find that there is an abundance of content based around barbells, dumbbells, benches, and weight plates here, so if they're your thing you'll be in your element.