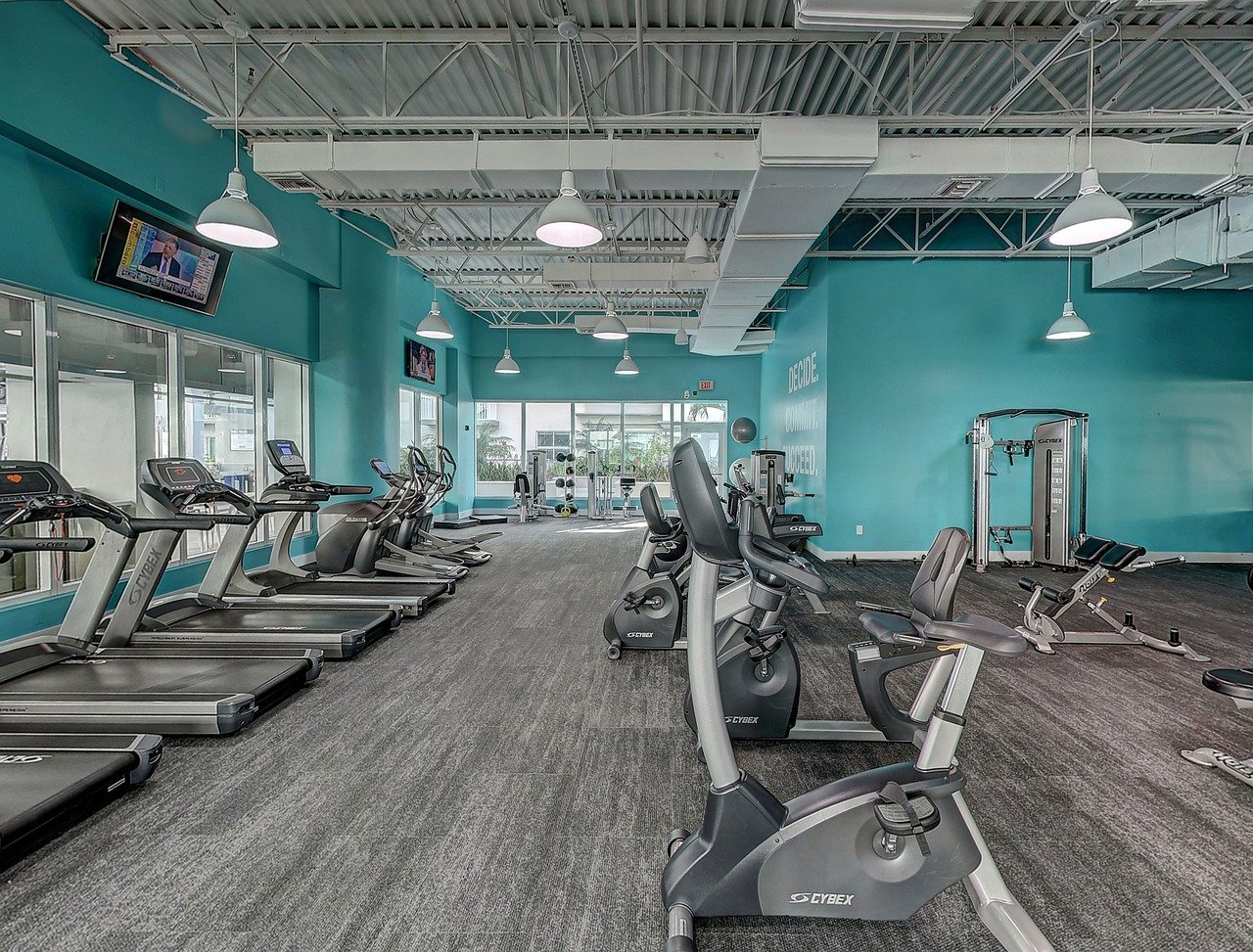 Are you opening a gym, starting a gym at home, or trying to get started with a personal training studio?
Then this article is for you.
In a sea of "fitness influencers" telling you to purchase the latest and great in new workout equipment, the used fitness equipment market is overflowing with high quality finds, steals, and deals for your next gym.
Whether it's Facebook Marketplace, Craigslist, OfferUp, Ebay, or local marketplaces and resellers, there are now more options than ever for great gym equipment deals in the market.
However, there are some excellent companies producing high quality new exercise equipment that can still be purchased for a deal on the used marketplace. These deals are becoming fewer and farther between with inflation on the rise.
Which equipment should you choose?
That's what this article aims to answer.
Let's dive in!
New Fitness Equipment or Used Gym Equipment?
Here's a brief example of some of the choices you will face when starting your own gym:
In a lot of cases, the alternatives, even in with new exercise equipment, are far more viable than what a traditional salesperson will recommend when throwing you a quote for fitness equipment for your gym or training studio.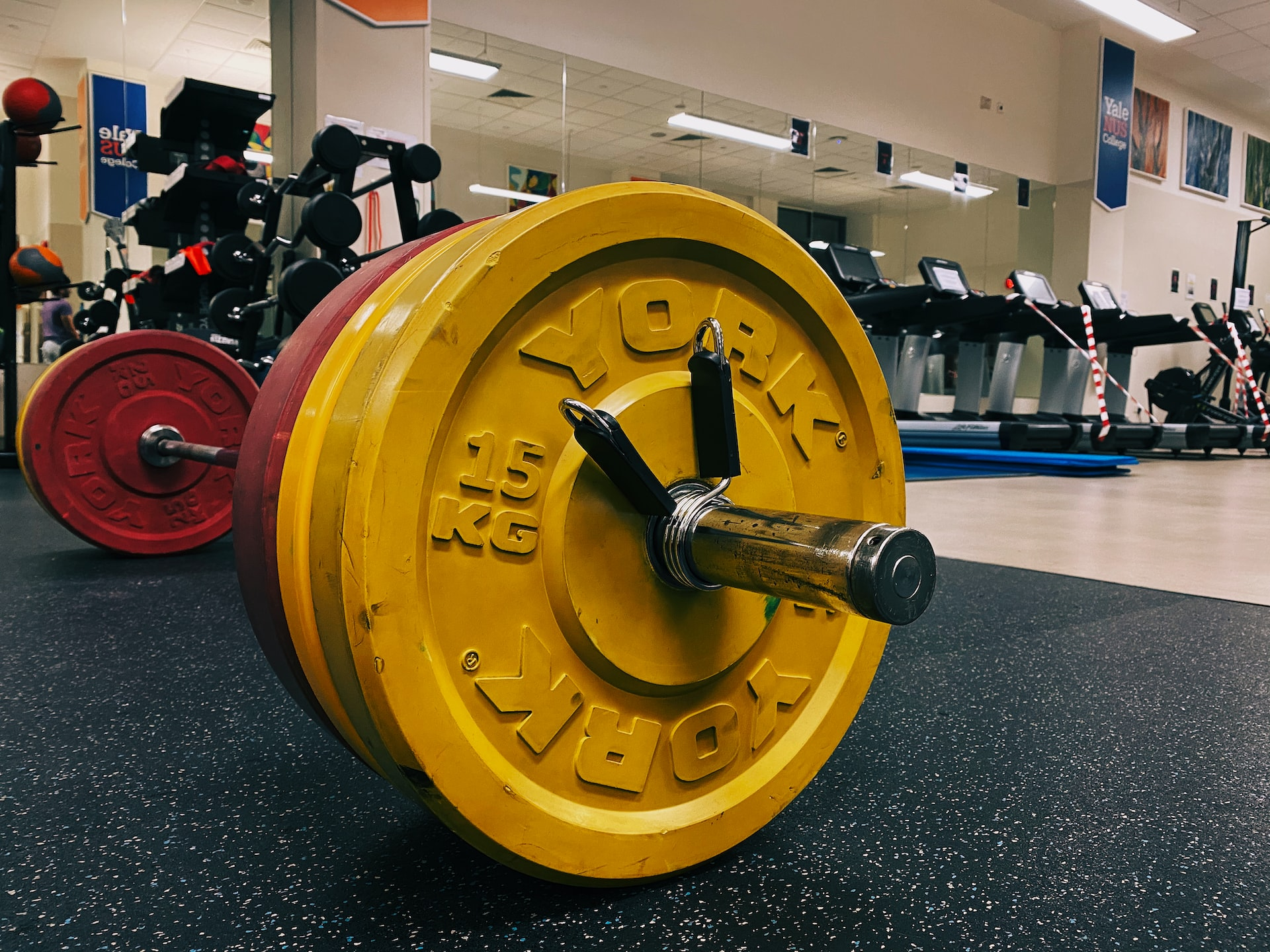 Tip 1: Do your own research
Do not be taken in by sleazy salespeople who are not fitness experts and who have made it their mission to sell you high margin, low value exercise equipment to line their pockets that does not fit your fitness goals. Do your own research and make your own decisions about the fitness pieces YOU want to buy, and bring a list with you. Are you into strength training and strength classes? Olympic lifting? Yoga? Research fitness brands that fit your workouts and ditch your gym membership in the process.
Research brands, reliability, longevity, talk to other gym owners, and look at multiple websites to find reviews on exercise equipment. If you are in the home gym space, there are tons of great reviewers out there who you can use to research your next gym purchase.
Check out our Top 10 Home Gym Review Websites article (updated every year) for vetted, approved gym equipment review sites that really take the time to honestly and thoroughly review exercise equipment on your behalf!
If you want other resources, check out our Youtube page where we discuss various brands, from cardio and strength, to free weights and barbells.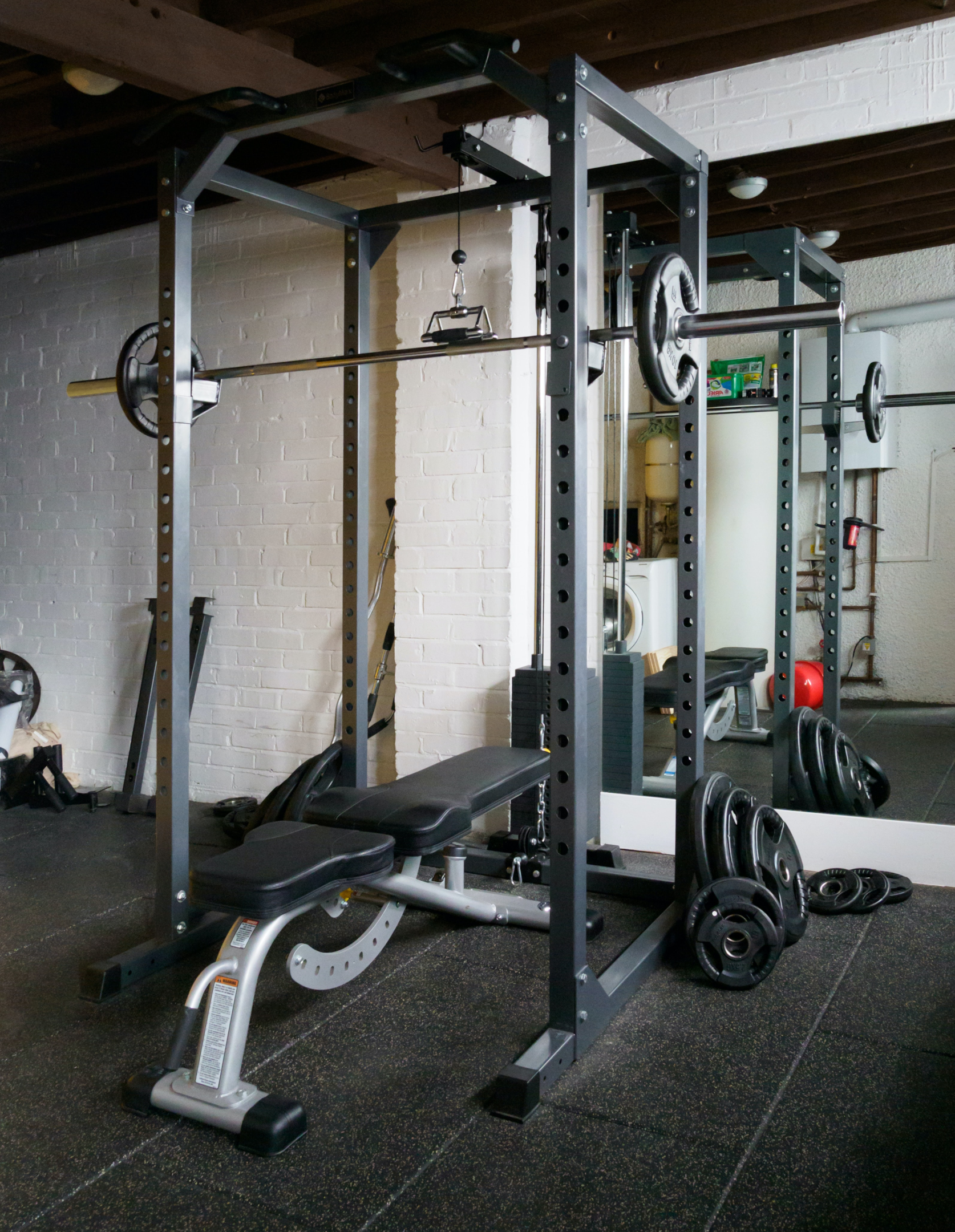 Tip 2: Find multifunctional fitness equipment
Most gym spaces are extremely tight on space. Unless you're a big box gym, or have thousands of square feet of space to outfit your gym for your workouts, you are likely running into major space constraints. Don't settle for single-use exercise equipment. These are sales traps. The only people making money from these pieces of fitness are gym equipment manufacturers.
Leg curls should have leg extensions. Leg presses should have hack squats. Lat pulldowns should have rows attached. Power racks should be versatile and standardized enough to be able to expand with additional attachments in the future.
If you have the room and you want to purchase a machine that does one thing, go for it. We have a lot of used gym equipment on our website to give you an idea of what's out there. For all the rest of us, I would steer clear. These pieces do little for your space other than take up an enormous amount of room. For about the same price, you can purchase multi-functional pieces that will do more, perform just as well, if not better, and have a compact footprint compared to two units of the same size.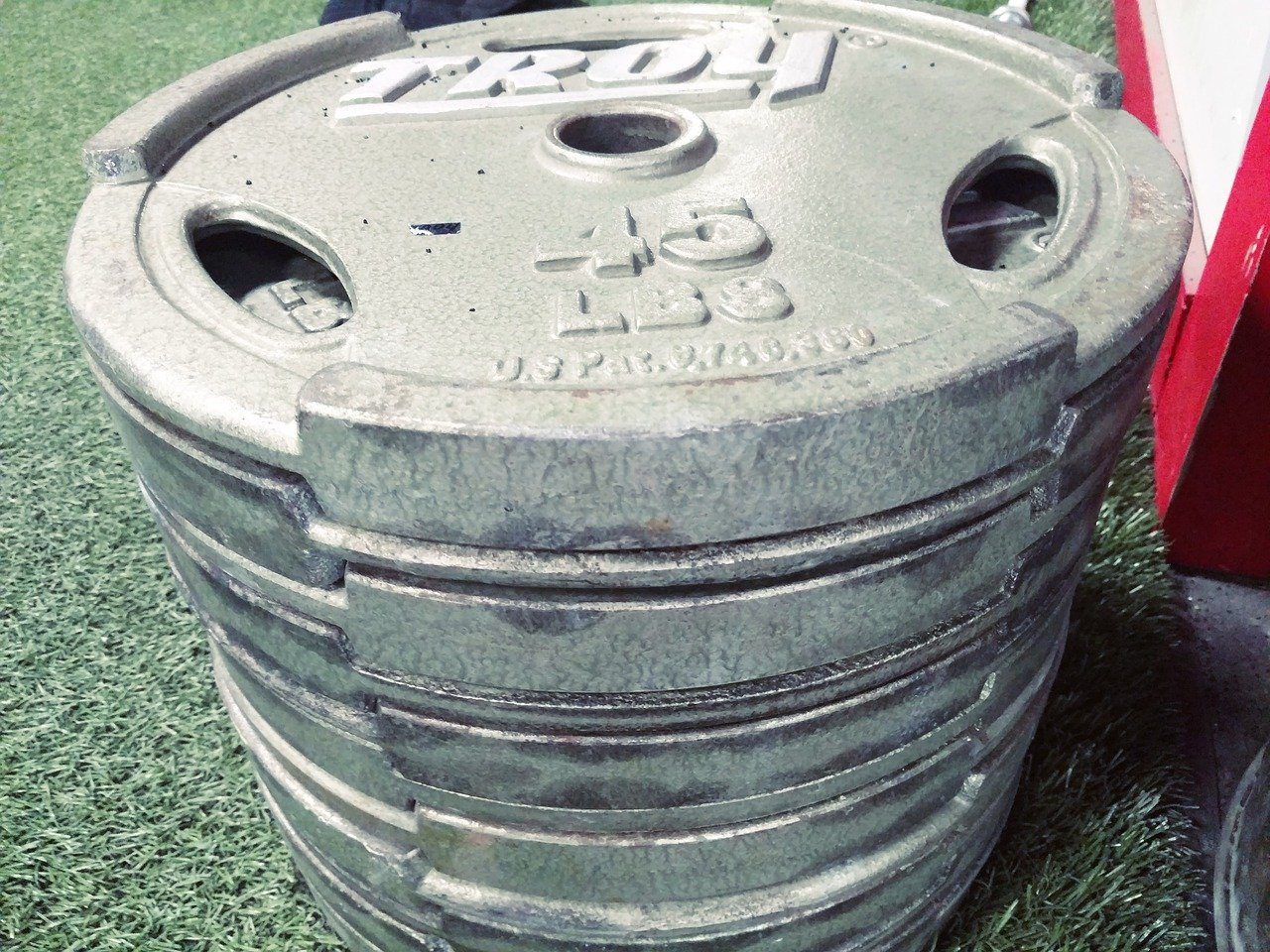 Tip 3: Browse used marketplaces as often as possible
Used marketplaces are the best places to find deals. Often, you can find people who purchased an item, used it once, and are selling brand new fitness equipment at a massive discount because they just didn't like it. Then, of course, there are thousands of deals on used gym equipment on everything from bars, plates, and dumbbells, to strength equipment and cardio equipment.
Facebook Marketplace, Craigslist, Offerup, eBay, and local used gym equipment sellers are great starting points for finding good exercise equipment. Setup alerts and browse regularly for the best deals. Unfortunately, many times you will be competing with other resellers and deal finders in your area, so you will need to be quick on the draw when finding and asking about equipment availability. In most cases, being ready to travel at a moment's notice is a huge bonus.
If you need a guide on how to locate used gym equipment and some tips and tricks to get great deals, read this article HERE.
Don't get taken in – if people ask you for a deposit via Zelle, Venmo, Paypal, or Cashapp, make sure you commit to meeting them first and state that you'd prefer to see the item in person. Unless you are extremely discerning or have been doing this for a while, people can take advantage of unsuspecting buyers and will run off with your "security deposit" while keeping the item for themselves. Don't get taken by scammers.
However, if an item has a price that is "too good to be true" it's not necessarily a bad thing! Sometimes people do not know the true value of their weight equipment, or they need to get rid of it quickly due to a move or some life situation. In these situations, you will find great deals worth spending money on to build your gym.
(Courtesy of Marcy)
Tip 4: Generally avoid residential brands like Cap, Marcy, Gold's Gym, Weider, ProForm, and NordicTrack
There are good brands, and there are bad brands, and as you will see very quickly, a lot of "residential" brands like the ones mentioned above are worth about as much as the pieces of plastic they're made from. Generally, they are cheaply designed workout machines, poorly made, and these manufacturers will spend little to no time on cranking out mass produced, inexpensive, and unreliable weight equipment (in my opinion).
You are far better off seeking out good used commercial grade equipment from brands like Life Fitness, Legend, Hammer Strength, Cybex, Arsenal, Maxicam, Matrix, and the like. Not only will these brands last 10 times as long, you will be more satisfied with the build quality.
Although the old adage "buy once, cry once" is NOT always true, in many cases, residential grade brands like Marcy, NordicTrack, and Gold's Gym will make you cry…a lot (example: an ex-NFL player CRACKED the tread of a NordicTrack treadmill in HALF). So, avoid them at all costs, and just choose something better.
Tip 5: Seek out high quality commercial gym equipment
Whether it's used, or new, commercial gym equipment is where you can get excellent deals for long-lasting equipment. On the used market, many people don't understand the value of used commercial gym equipment and end up selling their equipment for pennies on the dollar. If you can secure these pieces for a discount, you can choose to flip them or take them for your gym as high-quality additions.
One of the biggest areas where you will find used commercial gym equipment at a steal is in the cardio equipment. Not only will a commercial treadmill last far longer for your workouts than any residential grade piece of used gym equipment, with proper maintenance, you can expect to own these pieces far longer than you will likely use them.
Commercial gym equipment is built more sturdy, thicker, and more durable than any residential grade fitness equipment on the market. Most used commercial gym equipment comes out of commercial gyms, which means, under normal circumstances, it has been regularly maintained and taken care of. Oxidation, corrosion, and aesthetics on a treadmill, elliptical, or bike should not dissuade you from purchasing these pieces. It will build muscle regardless. Those can all be refurbished, sanded down, repaired, or left alone, and it will not impact the functionality of these pieces. A high-quality diamond in the rough might be just what you need to get the perfect piece of used gym equipment at a steal in your gym!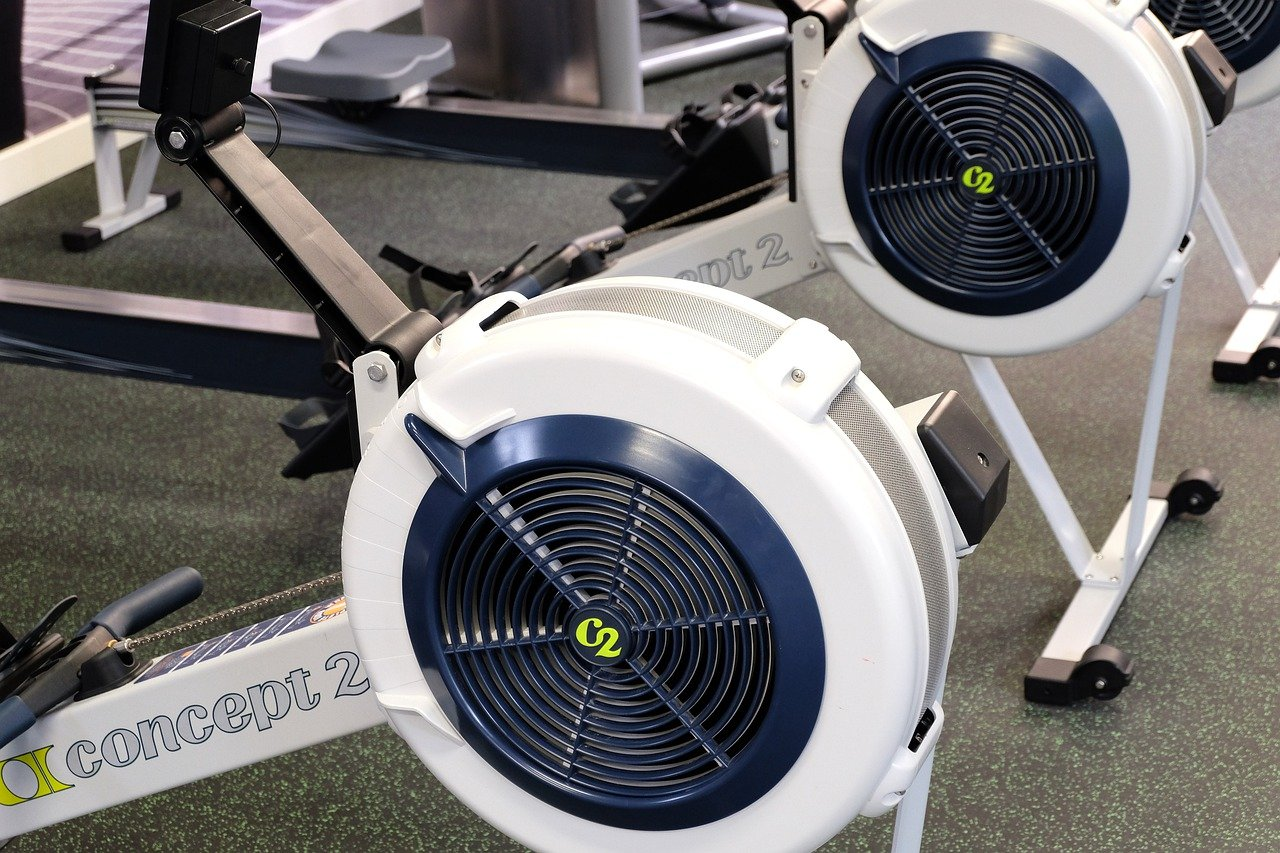 Tip 6: Be patient, but know when to buy quickly
Waiting around for the best deals on used gym equipment means you will have to be patient. Sometimes it will take weeks, or months, to find that perfect piece you are looking for. However, in some cases, it can happen overnight. Being vigilant, making sure you are regularly checking used marketplaces for inventory, and swooping in when you find the deals, can land you some absolute steals for used gym equipment.
Keep up with keyword alerts on Facebook marketplace, or use the email feature for new listings that appear on Craigslist to stay on top of items that you may want to buy. If something appears and it looks like a great deal, be sure to immediately reach out to the seller and work out a way to purchase the item immediately. In some cases, this process may take a lot of trial and error, as there are other resellers and people also looking for great deals on these marketplaces.
If you are in the market for new home fitness equipment, take advantage of seasonal sales. This may also involve waiting until retailers are posting Black Friday or Cyber Monday sales, which may take months. However, the best deals are usually around holidays, unless you are looking at a retailer like Titan Fitness which seems to offer sales on an almost daily basis on different products in their store.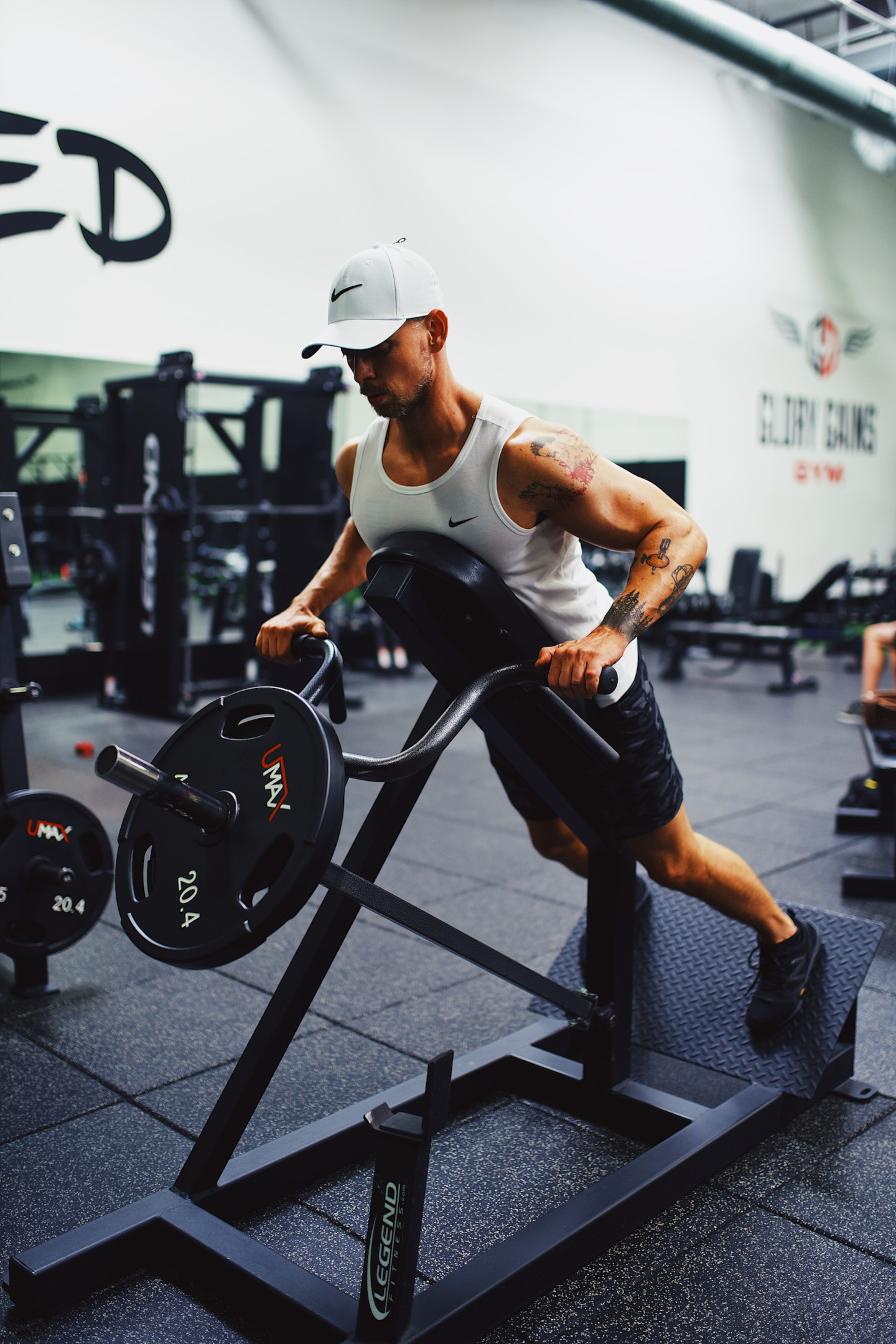 Tip 7: Go with plate loaded equipment as much as possible
I have a huge bias towards plate loaded strength training equipment. A plate loaded strength training machine allows you to use your existing Olympic or standard weight plates to load the machine you are using, and add resistance. Many manufacturers have figured out how to perfectly balance the load distribution so that the "resistance curve" or resistance throughout the entire movement, is consistent and even. Some manufacturers are still learning how to engineer these types of pieces for strength workouts, but if you know what you are looking for, plate loaded machine will last far longer than the "selectorized" (weight stack) strength training equipment that has cables, wires, and weak points that can snap at any moment.
Plate loaded equipment is not necessarily everyone's favorite type of new equipment, so be sure and experiment with the type of workout equipment you'd enjoy, and have friends offer feedback on all the equipment they've used that worked well for them. Go into new or used fitness equipment retailers like Freedom Fitness Equipment, and try some of the workout equipment out based on what is available. If you come to really enjoy certain pieces, you can always purchase on the spot, or search used marketplaces for deals.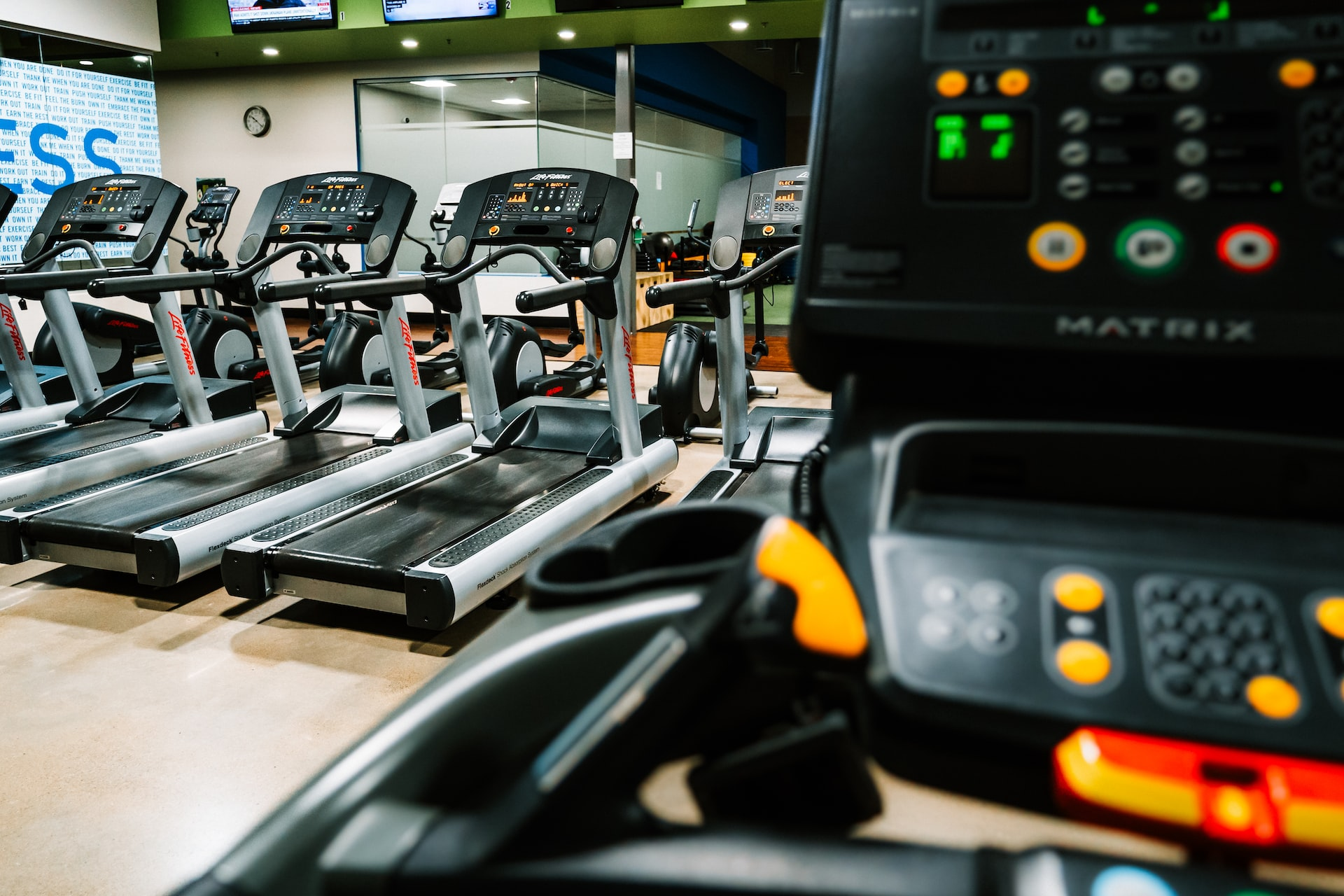 Tip 8: When searching for cardio equipment, buy low-maintenance machines without electric plugs
Although you may be severely tempted to buy a treadmill machine that plugs into the wall, these pieces will eventually turn into coat hangers, in addition to being extremely bulky. Whether you are a gym owner or a personal trainer, there are far better cardio pieces that economize the space. One particular brand that makes effective use of the space their ellipticals take up is a brand called TRUE (who also makes a smart treadmill and other connected smart fitness equipment), which offers a compact footprint that can be wheeled around your garage or home easily. Matrix and Life Fitness also offers an extensive selection of compact cardio that is extremely easy to maintain due to the build quality.
The best cardio machine pieces will NOT need to be plugged into the wall, they will be battery powered, or self powered, like a bike or elliptical. Don't get smart home gym equipment, or smart fitness equipment that looks fancy but ultimately require expensive subscriptions for their live workouts and wall mounted features for small spaces. Rowers, an air bike, ellipticals, and self-powered treadmills are all superior choices for cardio equipment. These require less maintenance and hassle than traditional cardio pieces (like a treadmill, smart bar, Tempo Studio, or Peloton bike) that require dedicated plugs and, in some cases, upgraded power receptacles for your workout.
If the cardio machines' battery ever does lose power, a simple battery replacement, readily available from fitness repair parts stores nationwide, will help you restore power in no time.
Want to research cardio machines that is compact and battery powered? Checkout Freedom Fitness Equipment's broad selection of cardio equipment HERE.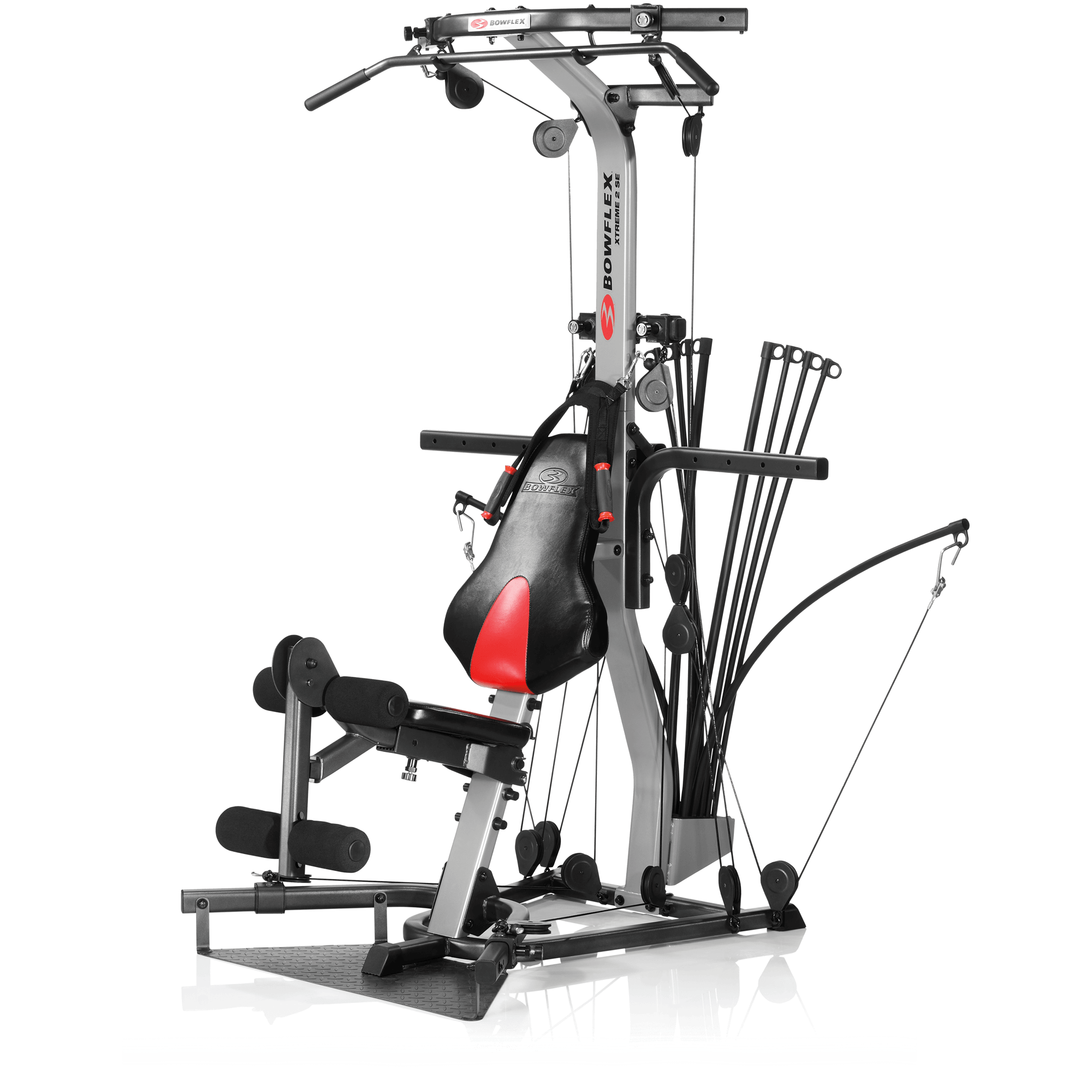 (Courtesy of Bowflex)
Tip 9: Don't fall victim to marketing trends
Bowflex may have nice commercials, a Tempo Studio may look enticing, Chuck Norris's latest Total Body trainer may look like a fantastic addition to your home, and a Peloton bike may have great on demand workouts, but rest assured these pieces have a short shelf life and a horrific resale value. Bowflex machines in particular are awful to resell because although they allow for resistance training and simulate free weights, the parts are of low quality construction, and the units generally do not last, and are forgotten long before they have been useful to someone doing home workouts.
The same thing applies to "Universal Trainers," or towers which have multiple units attached to multiple weight stacks. These big, bulky, and frankly ugly units take up a TON of space in your gym, and offer little to no resale value unless they are truly commercial grade (in which case they are wildly expensive and usually even more gigantic). Assembling them takes more time than you actually using the unit.
Avoid these types of workout machines at all costs when looking for new or used fitness machines.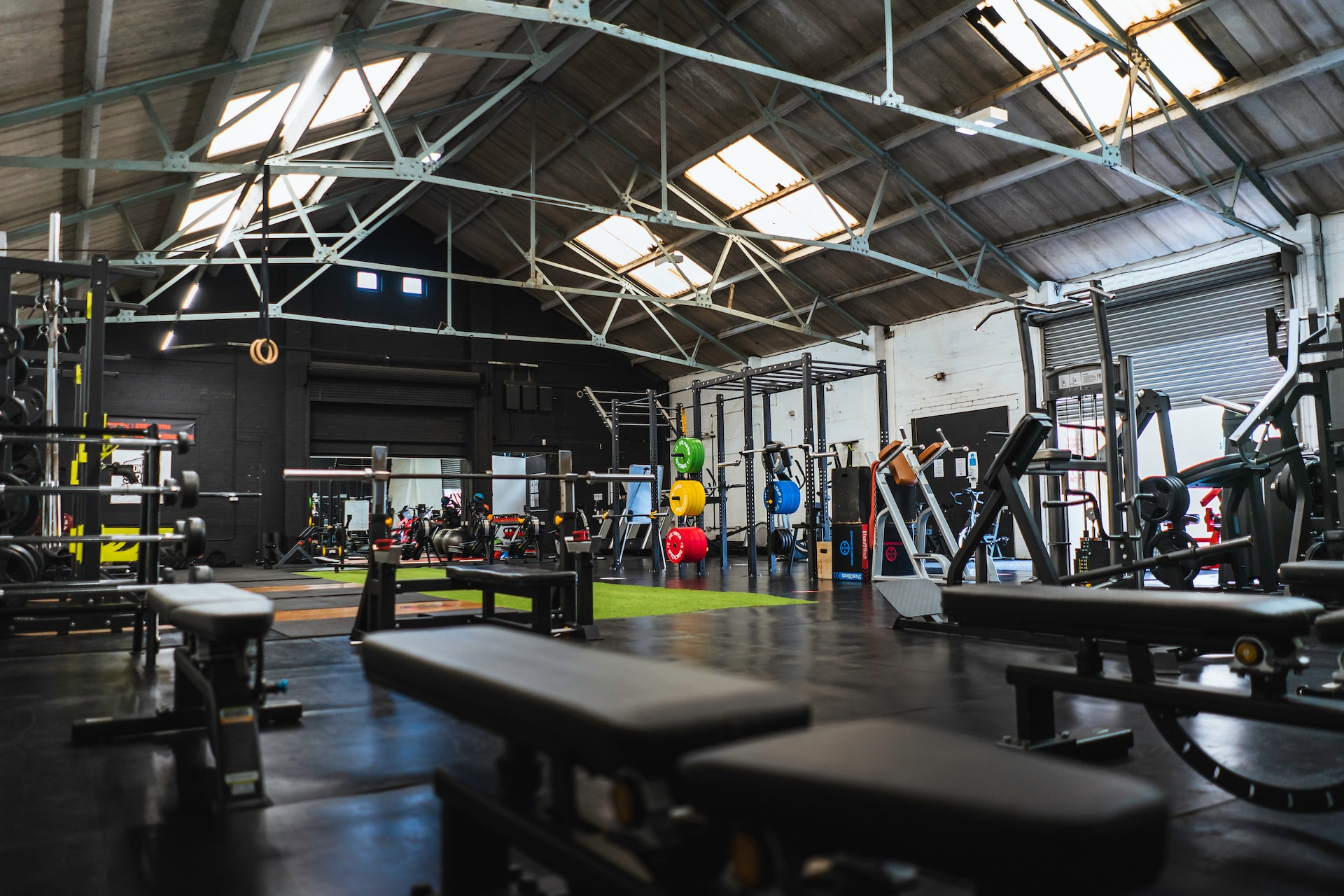 Tip 10: Buy in bulk
You can get the best deals buying a bunch of workout equipment than piecemeal at a time. Resellers are a great example of this, buying out entire gyms and more equipment and getting the cost per unit down to a fraction of the retail cost, and automatically adjust their pricing to accommodate large lots. If you buy smart, ask around, and look for training studio closings, health club liquidations, and other keyword search terms for bulk lots of fitness machines, you can oftentimes find a prior studio owner who has a storage unit full of machines from a gym they used to own who is willing to let the entire lot go at a great price
Be wise about your investments here, as many gym owners have huge sentimental value attached to their gym equipment, and are often unwilling to let their machines go for much less than retail. However, when you stumble across the right deal, buying a bulk lot of fitness equipment is ALWAYS a smarter move than buying individually. You may pickup less valuable items as part of the lot like resistance bands, a yoga mat, or a folding bench, but then you will win out with a great price on tons of weights, dumbbells, maybe a treadmill, and more!
Need more tips on buying new or used fitness equipment? Subscribe to Freedom Fitness Equipment on Youtube, and keep an eye on our website for articles, tips, and other content about the new and used gym marketplace!